Love,

Faith

&

Hope
Inspiration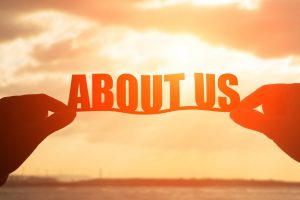 After experiencing severe hair loss from gluing and braided hair extensions, left me feeling self-conscious. My only alternative was to wear a wig, hair extensions were out of the question if I ever wanted to nourish and re-grow my natural hair.
Hair extensions had become a band-aid that would no longer stick. After prayer 🙏 petetioning for restoration to my natural hair and a "long term healing solution" to get through feelings of self-consciousness and depression when looking at my thin, balding hairline in the mirror, the time had come to purchase a wig.
  The idea of wearing a hair piece and being able to remove freely knowing it would more healthier than hair extensions and the fact that I would able to regularly remove the hair piece allowing me to nurture my damaged natural hair weekly rather than monthly. 
The only drawback was the wig purchased was a stock wig and did not fit comfortably.  The hair line was too thick and heavy and would hide my facial features, the fit was not snug, and it felt like wearing a hat.
Realizing the vast need for a comfortable fit inspired me to design a custom glue-less measured to fit base.  This heart felt inspiration resulted in a 100% hand tied, lightweight breathable, natural looking hairpiece "The Nat Fit Cap" is not a traditional stock mass produced wig or hairpiece 'The Nat Fit Cap is a custom healing solution designed with custom color, cut and style'.
Through hair-loss I found my purpose in life and confirming that faith, hope along with prayer do change things experiencing hair-loss changed my life and many others.
Experiencing hair loss inspired me to think of others who may be dealing with unforeseen hair loss from medical conditions such as cancer, alopecia, lupus, hormone & vitamin deficiencies to name a few.
We believe sharing our testimony will inspire and educate others whom also may be dealing with hair loss and the damaging side effects of hair extensions, lace wigs, frontals and the harmful aspects of gluing, bonding, and braiding when used improperly.
 A natural looking hair pieces can be one of the best keep secret when custom design designed for you specifically.
Understanding the importance of depositing back nourishing treatments that are formulated to heal ,nourish and protect the scalp is vital while wearing custom wigs, hairpieces or hair extensions.
 Our mission is to educate in maintaining a healthy hair-scalp pH balance while wearing custom hair pieces to redeem one's pH balance which will result in a healthy scalp and foster hair growth.
 Our hair, scalp, & skin need to be treated like our bodies  ~ with lots of love… and it is our passion to help you on your healthy natural hair and scalp restoration journey.  
Teenage Alopecia Experiencing Hairloss
by Sylvia V. (Client)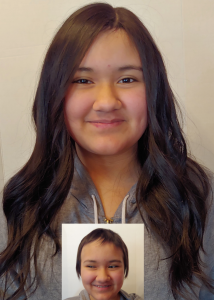 My Story & Personal Journey
Q
) When did you first discover that you had Alopecia?
A) I discovered my first small bald spot in October, 2018. By April, I lost 90 percent of my hair at 10 years old.
Q) How do you react to the news?
A) I was very scared. I didn't know what was happening to me and hadn't heard of alopecia before.
Q) How are you coping with it now?
A) Now that I have my custom hair, I feel free. I feel like my old self again. It took six months of sadness and depression to get to this point.
Q) Do any of the kids at school treat you differently?
A) I was teased and told I had cancer. They called me many names. My mom had to go to the school and a counselor came to the school to educate the kids on what was happening. I started going to therapy at this time because this affected my education. I didn't want to get out of bed and I was the only person wearing a hat inside the classroom.
Q) How would you describe yourself as a person?
A) I would describe myself as artistic, a little shy, kind and caring of others.
Q) What are your hopes for the future? What do you want to do when you grow up?
A) I hope that whatever I do, it will be something that will help others. I don't know what it is yet, but it will be something meaningful.
Q) Why are you sharing your story?
A) I'm sharing my story because I can, now. I'm not afraid anymore and I want other children to know that they are not alone. Alopecia is a very emotional experience. Therapy has helped. My family, prayer and talking a to others with alopecia has helped too.
Q) What do Love, Faith and Hope mean to you?
A) Love is any act of helping another person. Faith is trusting and believing this situation is only temporary and life has it's divine purpose, and Hope is the only thing you can hold on to when life seems unfair.
Q) If you had one message for other suffering Alopecia, what would it be?
A)  My best advice is to lean on everyone around you and don't be embarrassed to wear wigs, or hats, or be bald and beautiful!
Many thanks Ahabah for my Custom Human Hair Design